On Friday 10th May at 9.30AM, a localised thunderstorm developed over Cape Paterson, bringing with it torrential rain and hail. During this event the Bay Beach Park, where the club is situated, flooded. The water reached a peak height of at least 1.5 metres.
The Lookout
The drainage system was unable to cope with the deluge, which, rather than letting water escape, let more water into the park. It followed the main available course out of the park, around the lower access side of the club's lookout tower.
The volume of water flowing through has stripped a significant quantity of sand away from the foundations supporting the structure, damaging them to the extent it was declared too dangerous to enter. It also resulted in a 7 metre deep hole in the sand at the front of the lookout, into which the ramp and stairs fell.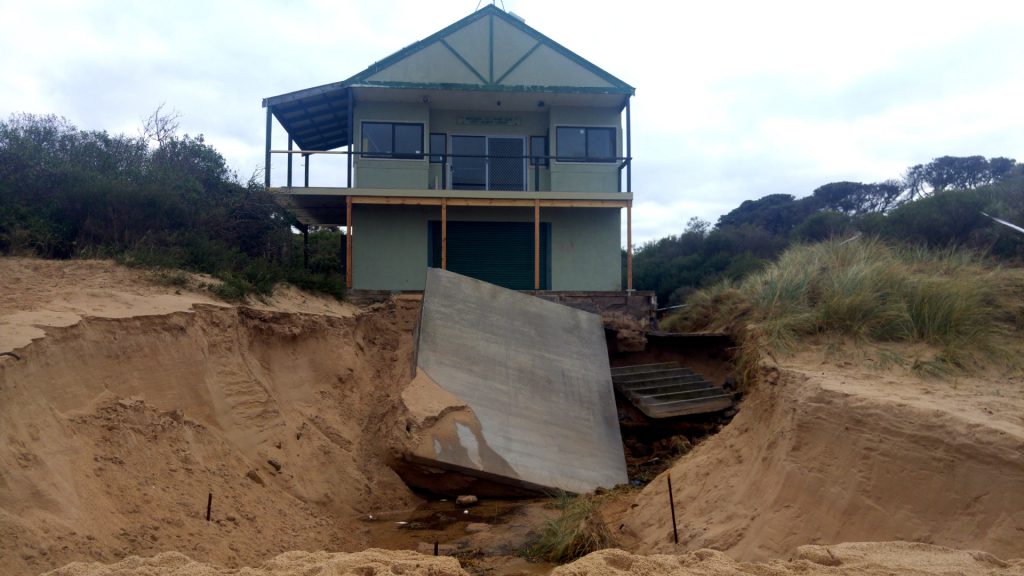 The Hall
The storm brought a large amount of hail, this built up on the roof and caused it to buckle under the weight, severely water logging the ceiling, and flooding the interior. The amount was significant enough that there were deep piles of hail still remaining in the park 4 days later.
In addition, the constant flow of water coming down the access trails behind the Hall has caused significant damage to the exterior of the building.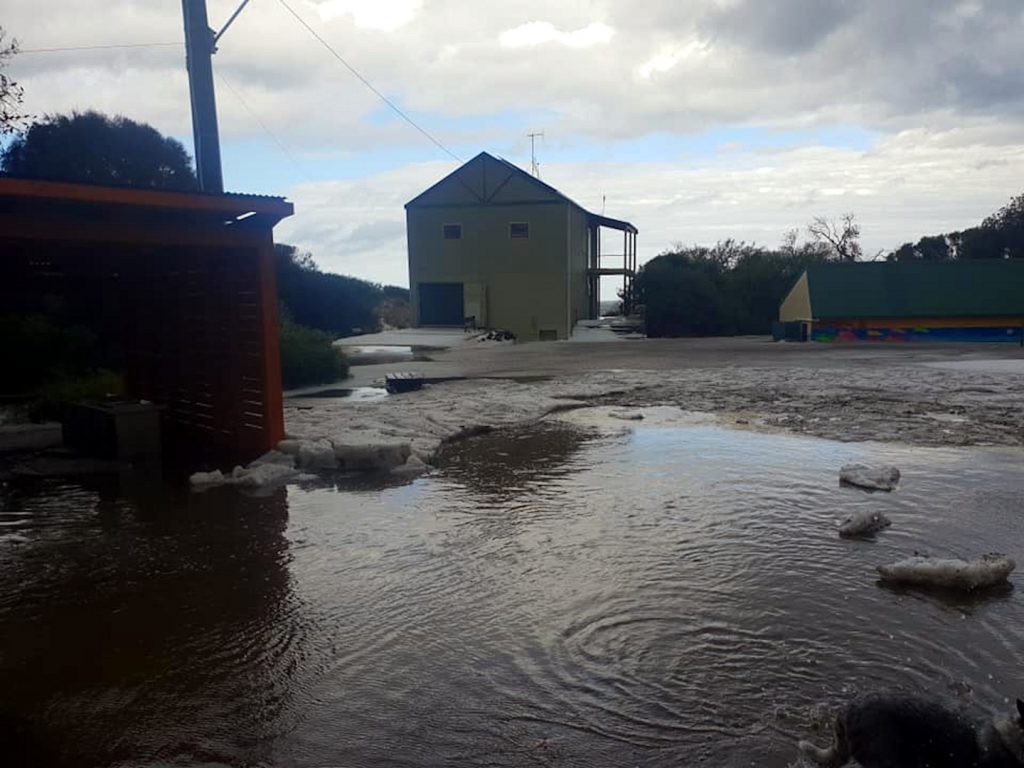 The Aftermath
We have been overwhelmed by the community's support and generosity shown towards us following this devastating flood. We couldn't thank you enough for all the offers of support and helping hands given when we needed to move the clubs equipment in the limited time provided.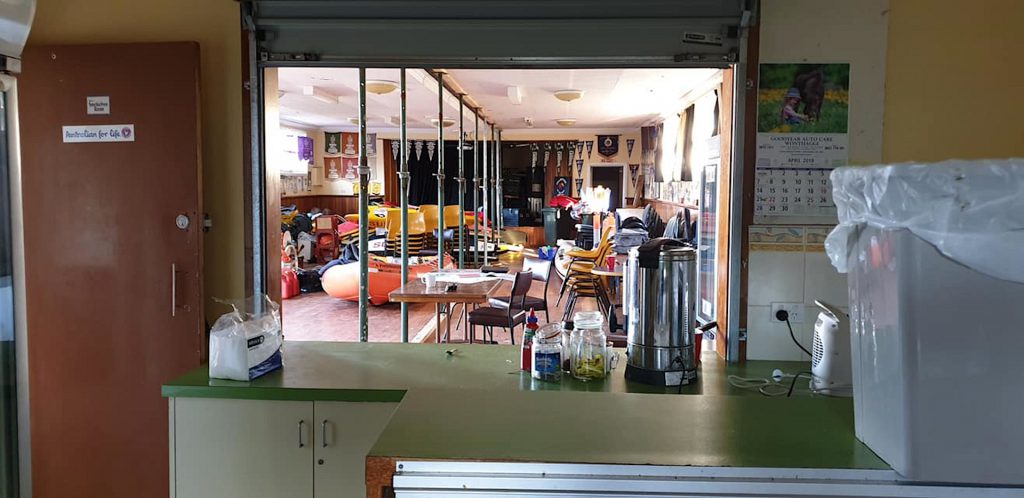 How to Help
Over the coming weeks and months, the club will be planning, and actioning, a redevelopment plan for the Cape Paterson Bay Beach Park. This plan will include new beach access, parking, playground equipment, infrastructure, Club and community usage facilities.
The first way you can help is to get in contact with your local State and Federal MPs, to advocate for this cause.
Second, if you wish to contribute financially, we have set-up a GoFundMe fund-raising page, follow the link and click the Donate Now button. Please also share the GoFundMe page link on social media!
Third, the club still needs your help around the Bay Beach to clean up, and also to help move the clubs memorabilia and equipment into safe storage. Keep an eye out here, and on our Facebook page, for the best times to head down and lend a hand.
Finally, we love all your messages of support, so keep posting and sharing about this story on social media, so you can join us in making the Cape Paterson Bay Beach great again.